PREDATOR HUNTING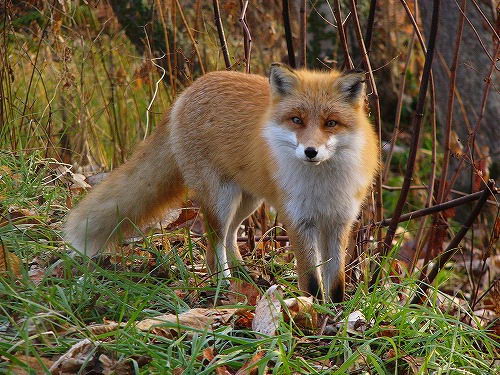 Recently I read an article about protesting the wearing of fur products and it was upsetting to me. Most of the protesters were actors and models posing nude stating they would rather wear nothing than wear fur.
My question is how much did they get paid for this stunt or are they just exhibitionist looking for a cause.
In any case it brings me to this post,
Predator hunting.
Many years ago I, took up the sport of fox hunting not just for the joy of the hunt but a necessity.
It gave me a chance to catch those varmints that plagued our livestock and house pets.
Oh yes, our Labrador was attacked by a pack of coyotes, neighbors sheep torn apart in the field ,cats,ducks,pheasant and peacocks all killed or harassed by fisher,fox,raccoons,weasel and coyotes. So when October came around the tables turned "they" were now the prey.
In order to appreciate today's modern means of fox hunting, one should learn a little of its history and the characters that participated in the sport some 300 years ago.
The Father of fox hunting, Robert Brooke, who was also known as "Lord Baltimore".
Brooke was the first to import the fox hound, a dog used in an older traditional method of fox hunting.
Lord Baltimore recognized the value of the dog, to the point he made it a requirement," that each family that comes to settle in Maryland must bring at least one dog with them.
Fox hunting played a big part in the molding of America.
Following Brooke were such noble gentry as George Washington. Washington, was an avid fox hunter and devoted most of his spare time to the sport.
Others who joined in the ranks include John Marshall,Alexander Hamilton and Thomas Jefferson.
The sport quickly spread from the East, Southward as not only noblemen, but farmers picked up the sport.
Then in 1785 the state of Franklin (North Carolina) determined that fox and raccoon pelts were legal currency, with the value at one shilling and three pence for each pelt. Making them a valuable commodity and spawning the fur trade business for America.
Modern day fox hunting has changed drastically from the beginning of this country.
I know of only a few foxhound kennels and riders ready to mount their geldings and set off on a chase today. Most predator hunters use electronic calling machines or mouth calls with great results.
BUT pressure from animal rights groups are on the rise putting more human attributes on animals, than on humans .The sport of Hunting and Trapping is being scrutinized by organizations more today than ever in American history.
The costs to trap and hunt has increased making the popularity of the sport to decrease. Garments made of fur have lost much of their appeal here in the United States due to the pressure from these groups. While our furs that are harvested are sold over seas to Russia, Japan and China who are some of the largest purchasers of the finest fur in the world.
Hunting, Trapping and Fishing is part of Americas past, present and future. One only has to look at the revenue the sports provides to the economy and conservation programs to realize the need.
WWW.Huntnaturesway.com